Balcony railings or patio railings.
A railing designed to ensure against a fall from either a roof or raised patio, should be complient with building regulations 1100mm high. A few examples of some of our previous work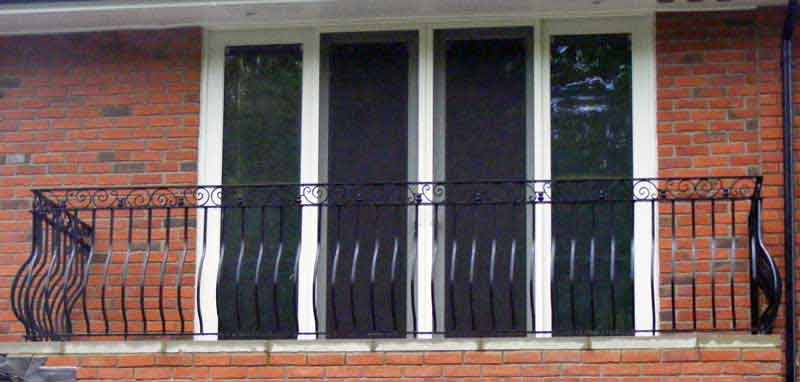 Metal balcony railing in Kingston, Surrey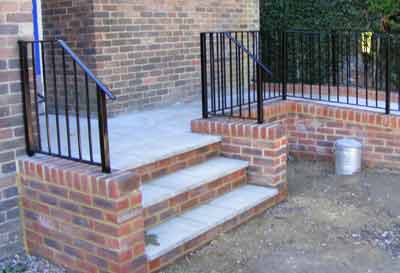 Simple patio railing with hand railing going down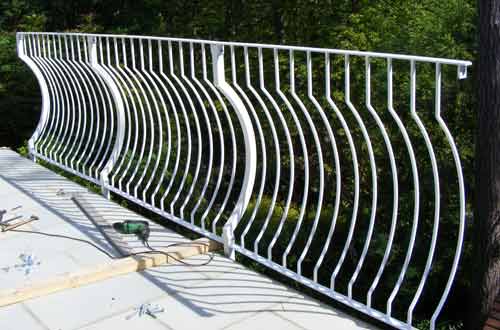 Bow bar roof balcony railing near caterham, with bowed connection posts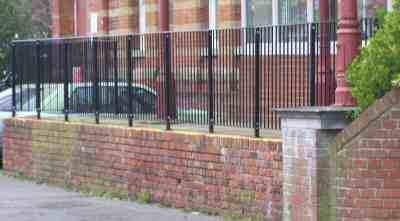 Very simple patio railing in Tunbridge wells kent.