The term wrought iron railings is often a very broad term, used to encompass, such things as stair railings, hand rails, balustrades, balcony railings, even wrought iron fencing and of course garden wall railings.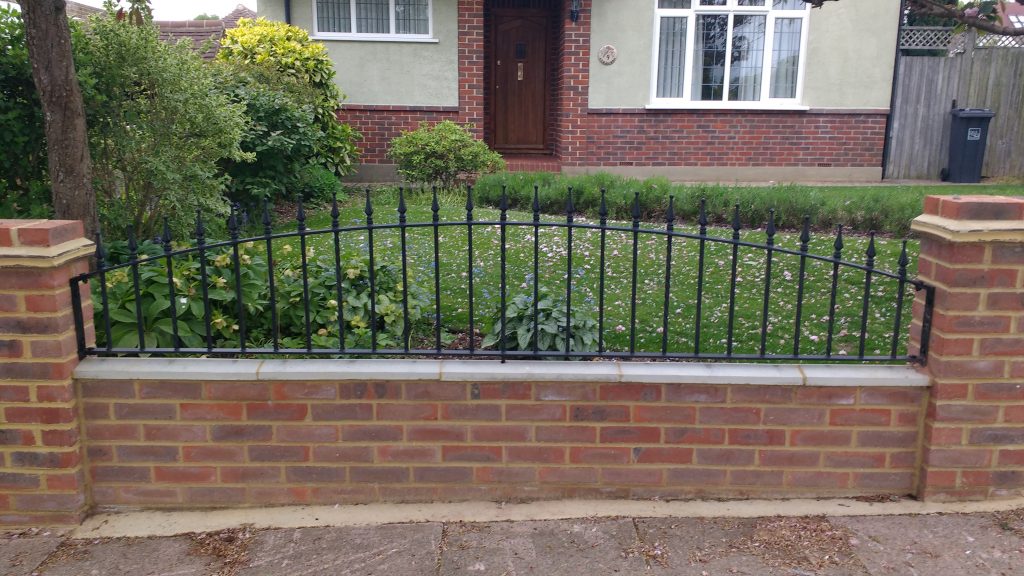 Wall railings a popular fitment to a wall project, these are usually quite short, often under two foot high. Bolted between brick piers. A wide variety of possibilities on the design
Wrought iron fencing is basically tall wall railings but without a wall or brick piers to fix them to. Instead a steel post concreted in the ground, hold and connects each panel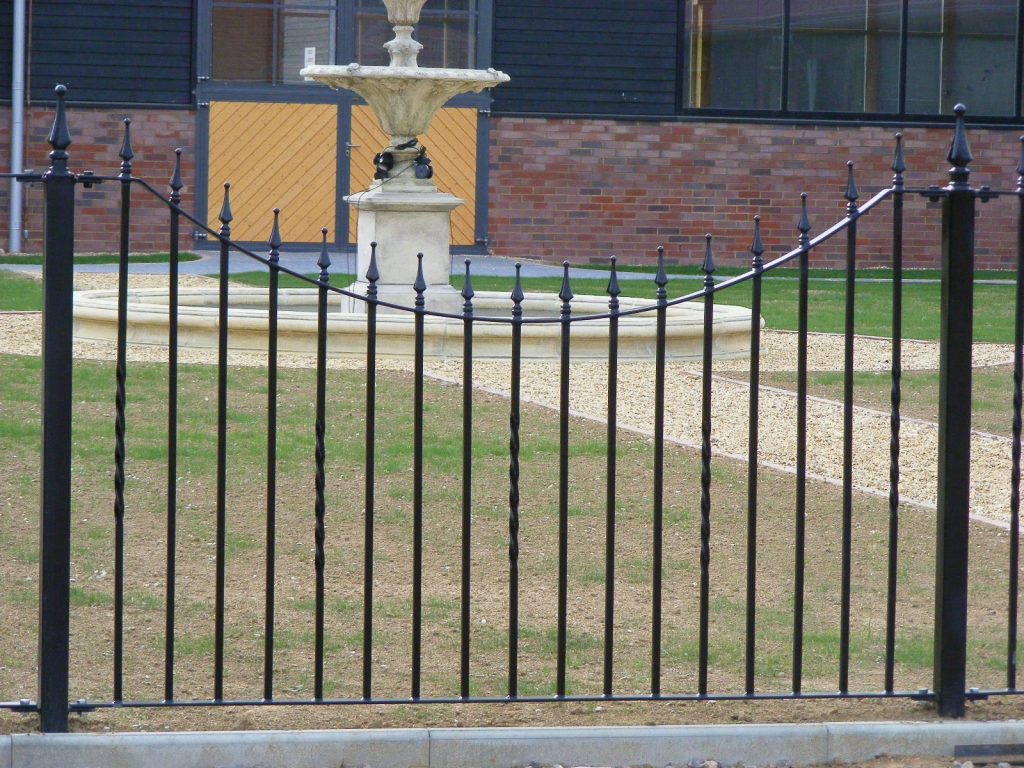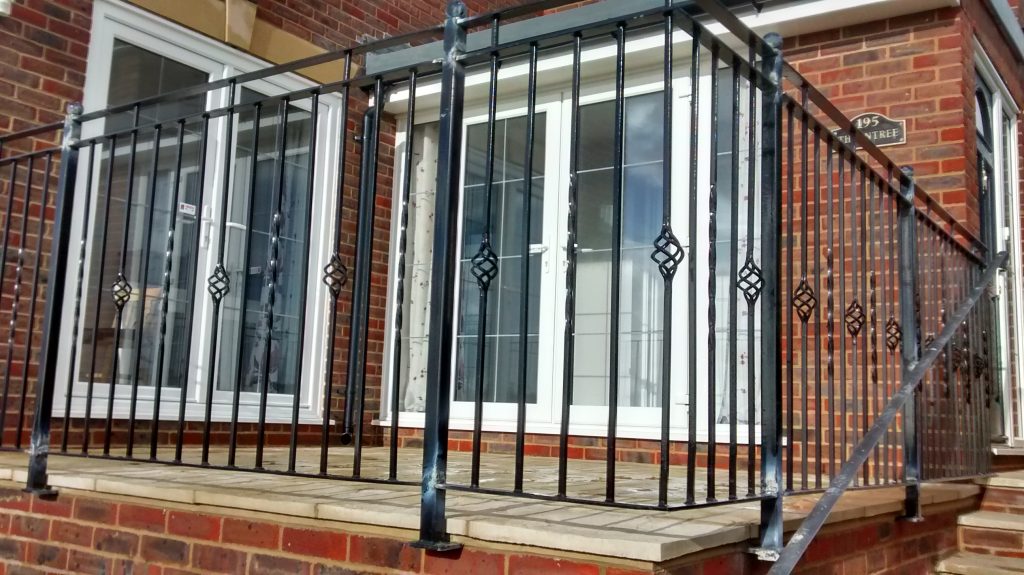 Patio railings, designed to guard against falling off a raised patio. Usually required to comply with building regulation and thus need to be 1100mm tall. Post are either bolted down through the patio or are concreted in during construction with railings being fitted once patio is complete. Designs can be plain and functional or have detail to them.
Balconies, stair railings and balustrades are usually subject to building regulations and as such it is important, that any metal railing designs meet the current building regulations.

Wrought iron railings are not subject to any building regulation, but care should be taken to avoid having pointed decorative railing heads on a low wall railing. A blunt type railing head should be used on low wall railings
A well made and designed wrought iron railing or wrought iron fence can enhance the look of any property, as well as providing better security.