Wrought iron gates and railings, Juliet balcony railings and custom made to measure metal work.
Welcome to the ironworks-crawley website.
I specialise in made to measure wrought iron work. Whilst the internet is full of mass produced set size pieces. getting something that fits can be difficult and expensive. Often twice the price of mass produced. With years of experience in the custom made wrought iron work i can bridge the gap in price between mass produce and custom made. But still maintaining the higher quality of hand made wrought iron work. Although we do produce an economy range aimed at direct competition to the cheap internet suppliers but gives our customer the advantage of getting it made locally.
Wrought iron gates made to measure. This means they are truly custom made.,so can be made to fit almost any gap even if that gap is an odd size. For security locks can be fitted if required. To keep in pets I can make sure the spacings on the bars are small enough so that you pet can not squeeze between the bars. Or if just for decoration they can be made ornate. Bi-fold gates where a restricted opening doesn't allow them to close because of a lack of swing space or even tri-folds. Garden gates, Driveway entrance gates, Side gate or even large Estate style gates what ever your requirements.
Whilst i have designs for gates here on the website along with prices. Those design are not fixed, can be adapted to suit your needs. Always happy to take a design provided by someone else and work to that design.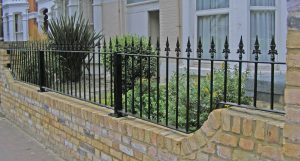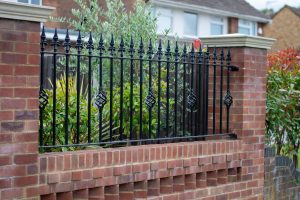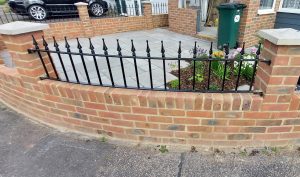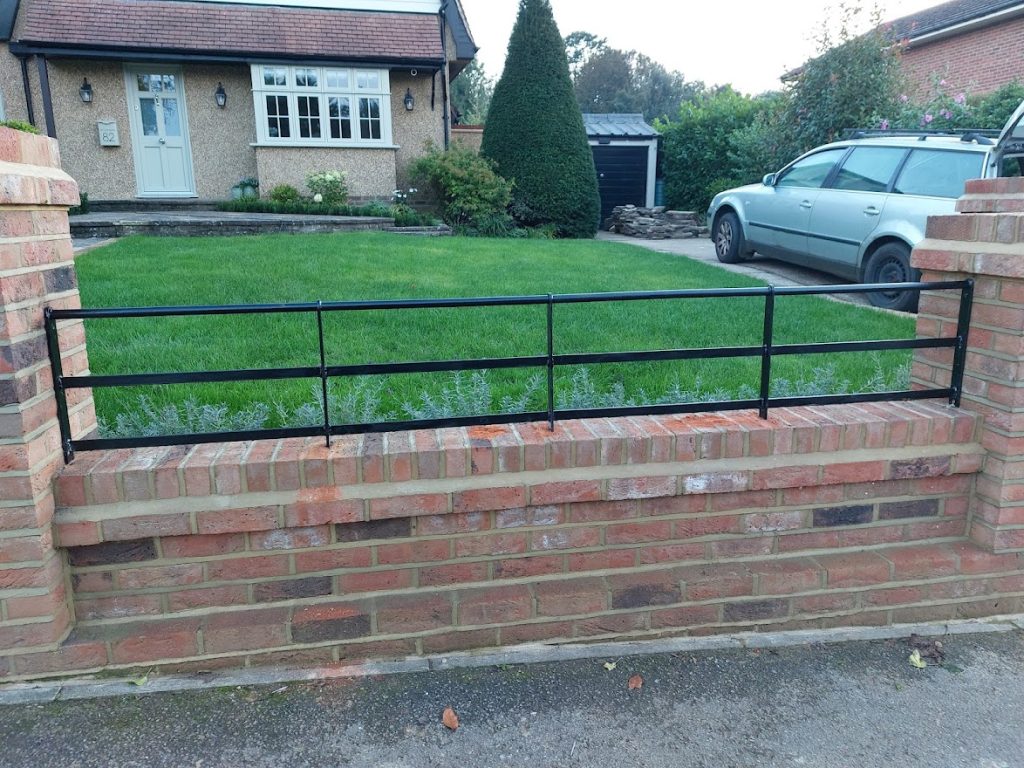 Wrought iron railings, Garden wall railings, made to measure with correctly spaced bars. On a slope that isn't an issue, can make the railing to follow the slope. If the wall is shaped. I can make wrought iron railings to fit the shape of the wall. On a curved wall we can make steel railings to follow the curve. Again lots of designs but are more than happy to design something to fit your requirements or accept a bespoke commision..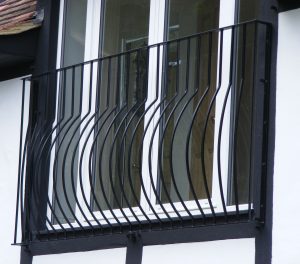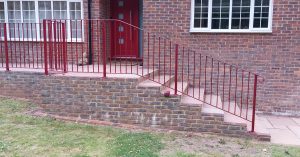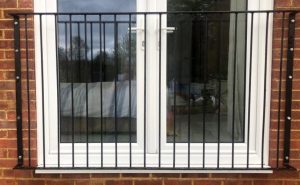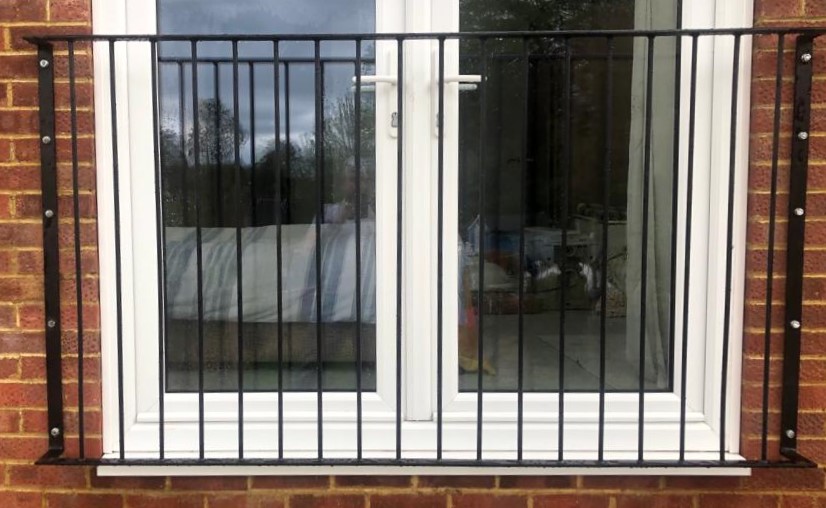 Raised Patio railings, Juliet balcony railings ,and hand rails, made to building regulations. Raised Patio railings, posts supplied before building. So that you can have a neat fixing. They can be supplied after the patio is built and then bolted down afterwards. Can make gates in the same style to match your Patio railings, if required to keep pets or children in or out. Can provide specifically designed Juliet balcony railings for tile hung houses, or low side windows. Where a standard Juliet balcony just wont work. Employing a safer multi point fixing, rather than the unsafe single point fixings used on many cheap online ones. We can design and make handrails for steps. Basic metal handrail to fit to steps or a handrail with an infill design.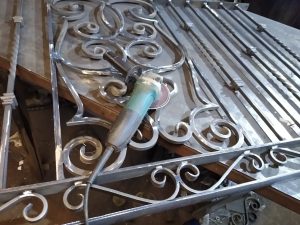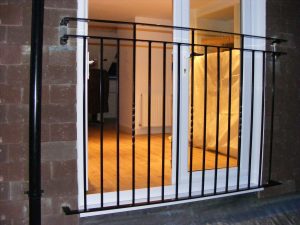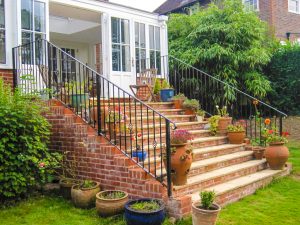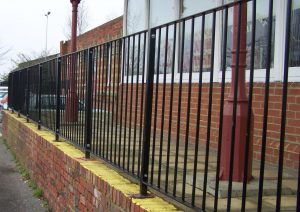 I Usually work locally around the West Sussex / Surrey/ Kent area 30 miles or so from Gatwick airport area. But can be tempted to work further afield depending on what is required.