A simple but effective wrought iron estate gate. excellent for providing security on a budget. With close upright bar spacings of around 100mm, this is great for keeping pets in.. The heavy weight frame makes them suitable for automation.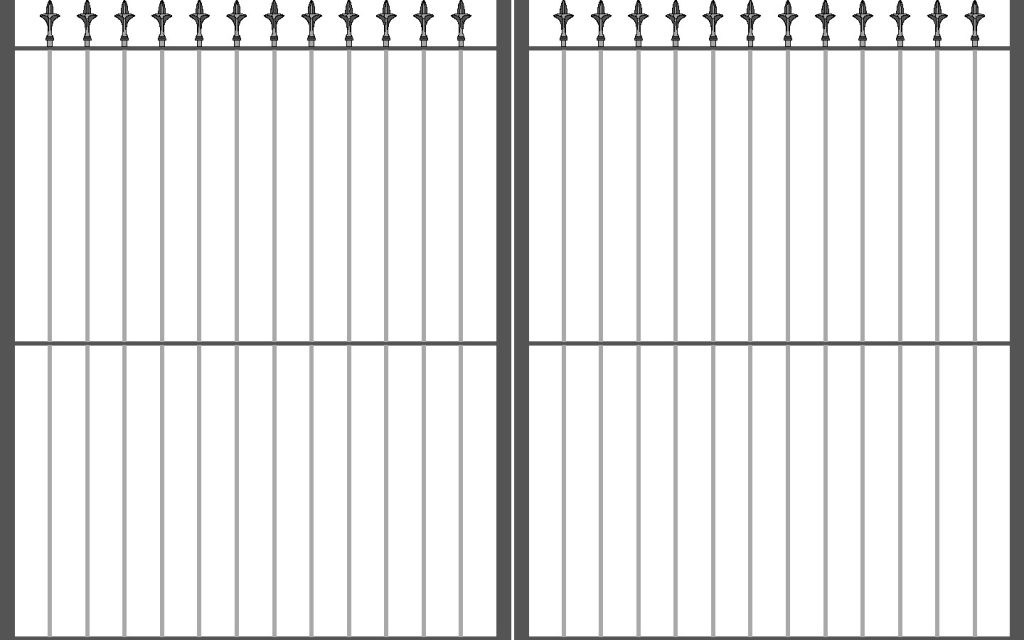 These wrought iron estate gates can be fitted with a lock,
Material specification:
hanging and closing stiles from 40mm x 40mm x 4mm square hollow section,
Cross bars from 40mm x 10mm flat
Uprights from 12mm round. – 16mm are offered as a possible alternative for a heavier weight gate.
Whilst this is considered a budget design, the frame is of a good solid standard, the difference in material cost for using a lighter weight frame, isn't massively different in cost to the spec we are offering for this, but the difference in quality is very different. The cost savings are found on using 12mm round rather than much heavier 16mm and from the very simple design that is easy to make.
Price as a guide for 1800mm tall is £550 for 6ft wide, and then £50 per ft there after, so a 10ft wide would be £750
Can be made for any height from 4ft high to 7ft high. or any width up to 20ft wide.
Like all our work we are unable to provide an online ordering service, simply because we need to be sure that what we are making is correct for your needs,. either call us or send an email with what you require and a contact number and a good time to call, and i will call you back and discuss your requirements to make sure that what we supply you with is what you need. If you have a builder fitting this I am more than happy to discuss fitting details with the builder.