Simple wrought iron gate design, with close spaced bars. Making these an ideal solution, for keeping smaller dogs in. Supplied with adjustable hinges allowing width adjustment of +/- 20mm. Can be fitted to brick piers or wooden posts, alternatively we can supply steel posts if required to hang these wrought iron gates..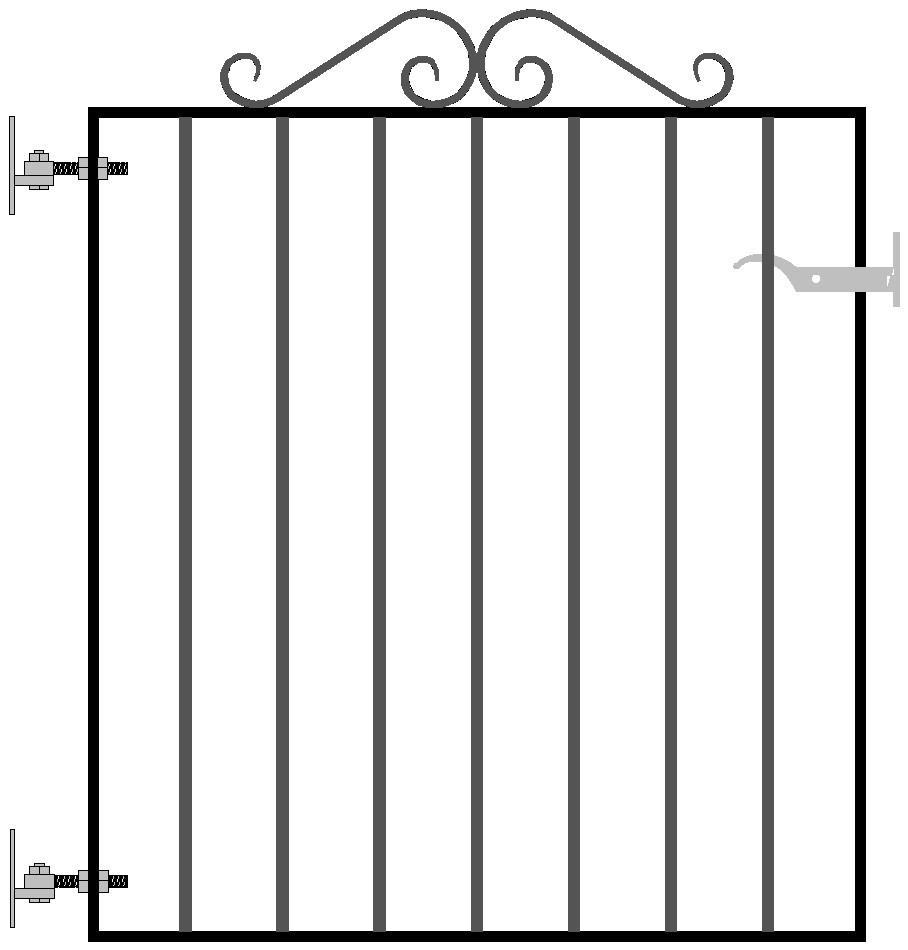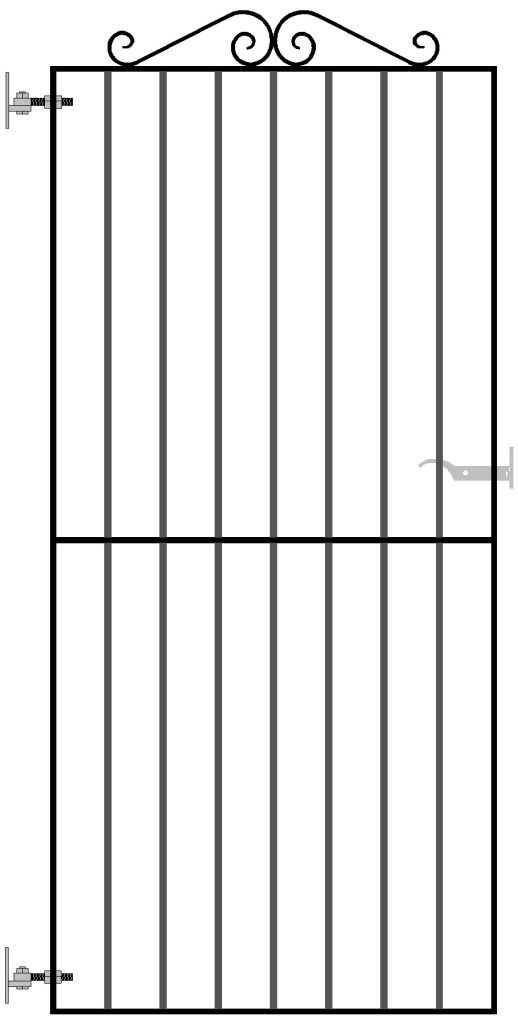 Available as a 3ft tall wrought iron gate or as a 6ft wrought iron side gate. The taller version carries a middle cross bar for added strength.. Material thickness is of a good specification, higher than found on most comparable price gates. This means despite their price they are built to last..
Material specifications for these wrought iron gates
Frame from 30mm x 8mm steel
Upright bars from 12mm round steel
Scrolls from 12mm x 3mm flat steel
Can be supplied as unpainted to help reduce cost, will then just need a coat of suitable paint such as Hammerite
| | | |
| --- | --- | --- |
| Size | Price unpainted | Price painted |
| 3ft tall, 2ft 9 inches wide 760mm garden gate | £90. | £110 |
| 3ft tall, 3ft wide 915mm garden gate | £92 | £113 |
| 3ft tall, 3ft 3 inches wide 1000mm garden gate | £94 | £114 |
| 6ft tall, 2ft 9inches wide 760mm side gate | £160 | £190 |
| 6ft tall, 3ft wide 915mm side gate | £162 | £194 |
| 6ft tall, 3ft 3inches wide 1000mm side gate | £164 | £196 |
For other sizes see made to order range..
All wrought iron gates are supplied with adjustable fittings which allow adjustment of -/+ 20mm to size, wall plates to fix to either brick wall or wooden post.
60mm square Steel posts can be supplied at a cost of £30 each unpainted or £35 painted. for short gates or £45 each for taller (£50 painted)
Made to order usually about 2-3 weeks, unpainted usually quicker due to not needing time for paint to dry.
3ft variant weighs around 15kg, with 6ft tall version weighing in at around 27kg
Painted versions are supplied in a satin black finish.
Sizes for reference in metric 760mm wide gate, 914mm wide gate and 1000mm wide gate