A selection of juliet balcony railing designs along with prices., All balconies are made to order to the size you require. For fixing to a brick wall this will be 300mm wider than the door frame. All balconies use a multi point fixing method for a safer stronger connection to the wall..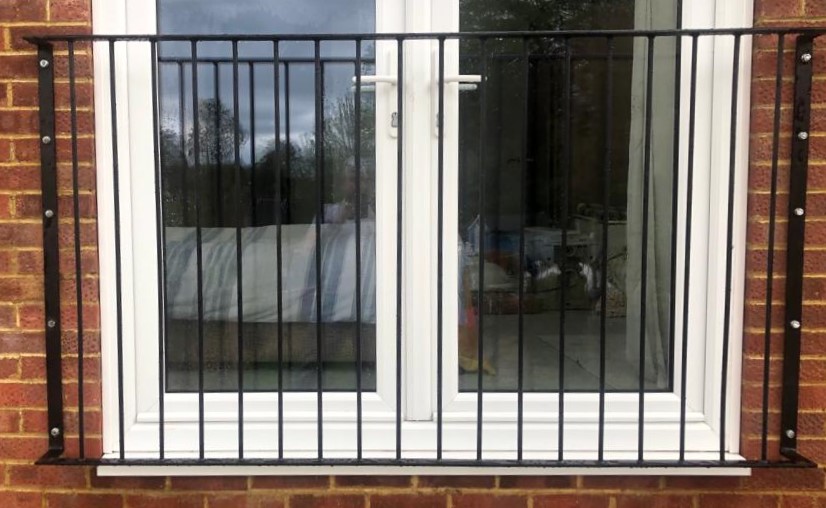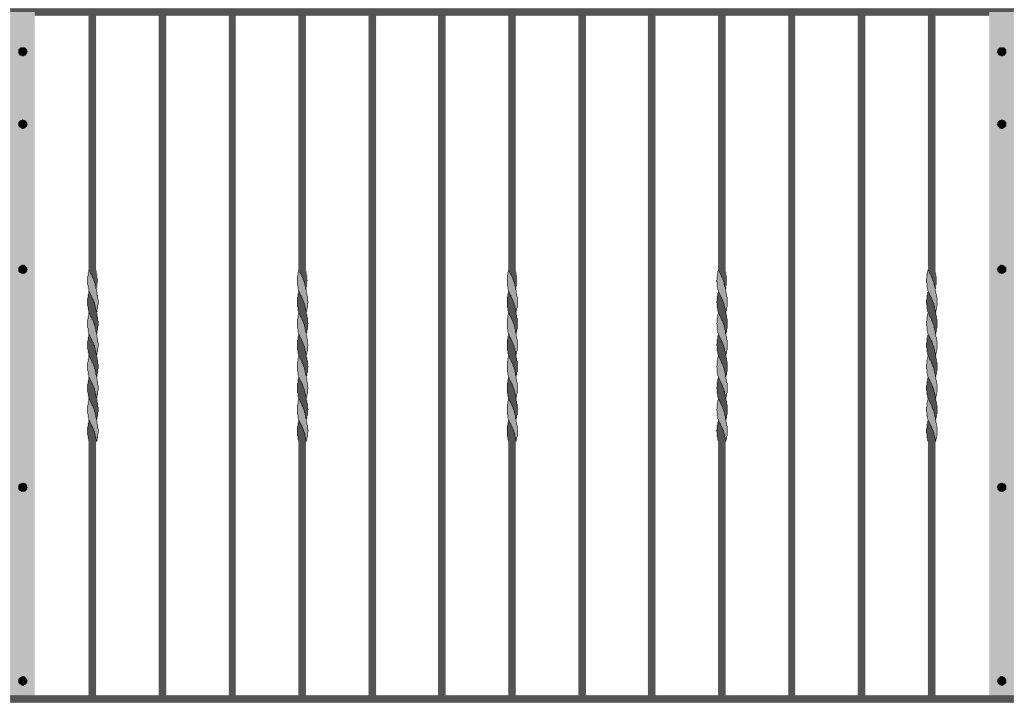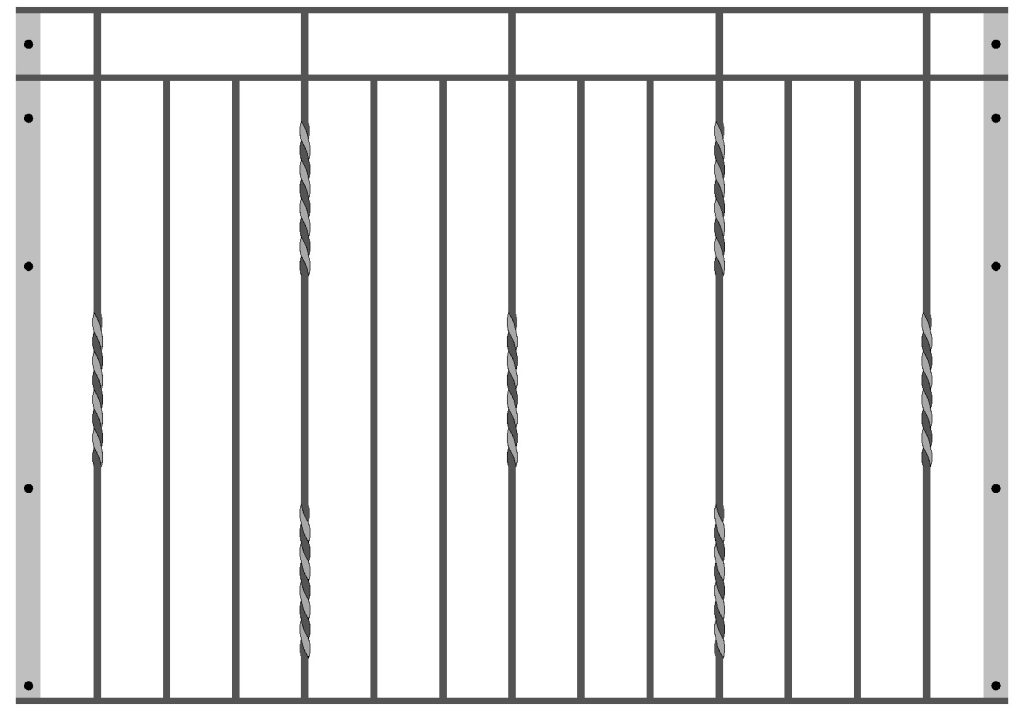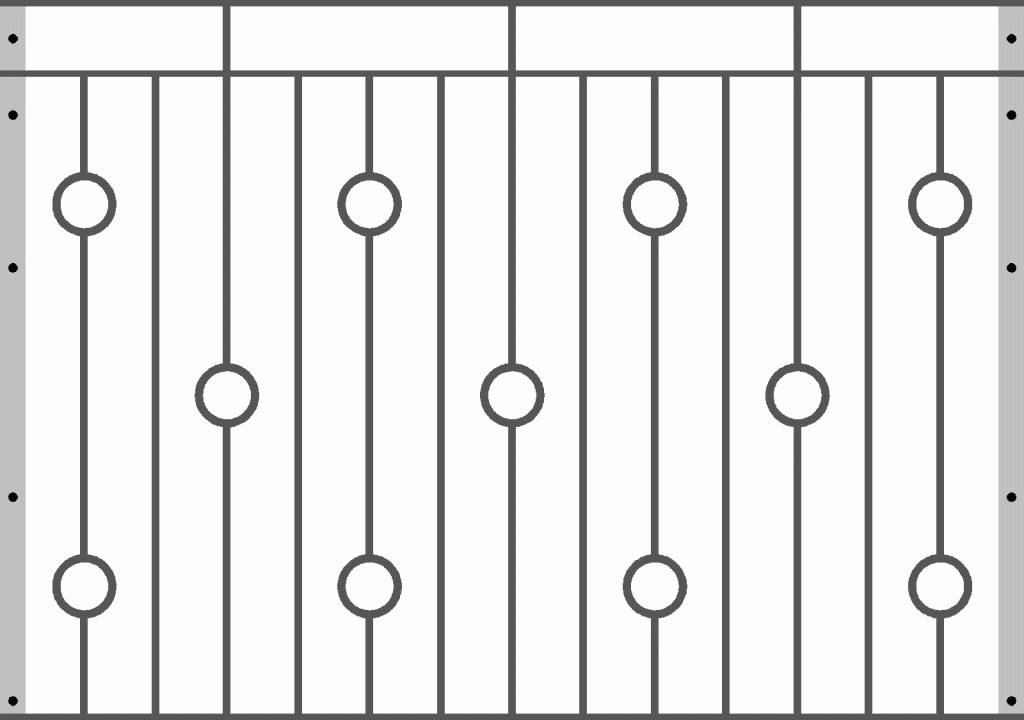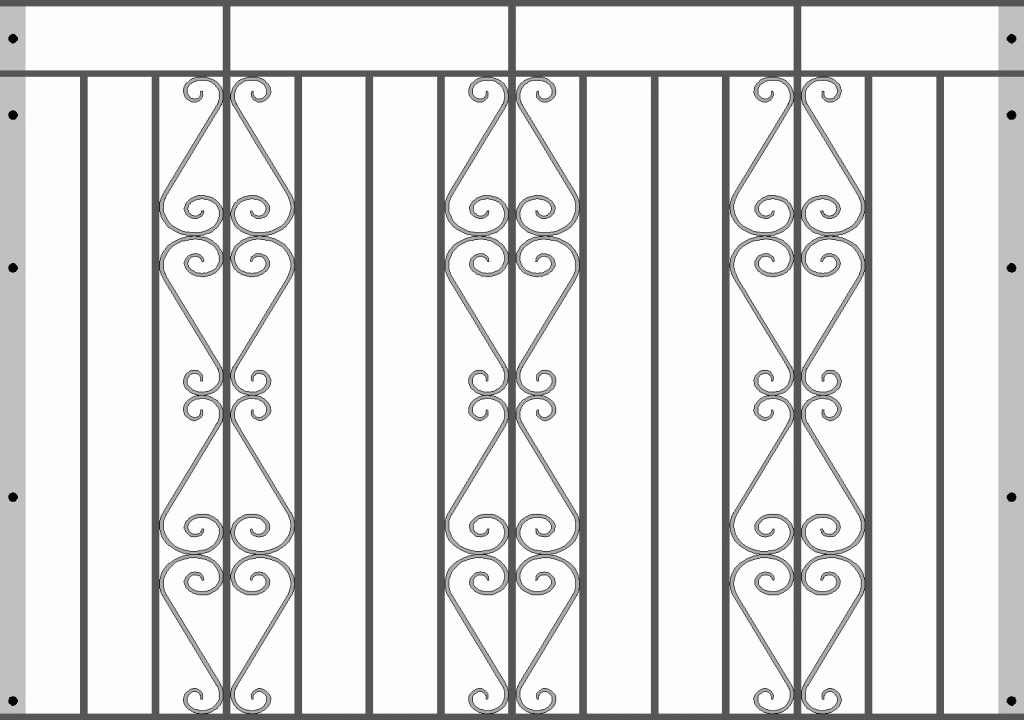 A short video of possible design ideas, the Juliet balcony railing designs in the video are drawn at 2000mm, so not all designs will work with other sizes due to the number of bars in the Juliet balcony railing but it gives a tiny idea of what is possible.
As standard all Juliet balconies are 1100mm tall, with a maximum bar gap of 98mm (building regulation compliant) and project 80mm from the wall (to the inside edge of balcony), to allow clearance for door handles and door sill., should you require different let us know..
More Juliet balcony railing designs to be added