Wrought iron driveway entrance gates, made to measure. With a choice of railing head design and option for choice in the upright bars used as the infil. These are a heavy weight framed pair of Wrought iron driveway entrance gates designed to last a lifetime.

These wrought iron Driveway entrance gates are built to a high standard and are custom made to suit the size you needs. With a large choice of railing head design for the top. The option of square or round for the upright bars, in either 12mm, 16mm or even 20mm.
With the option of Square bar Twists can be used in some of the upright bars, adding variation to the design.
There are a choice of railing heads, with a small selection of possible choices below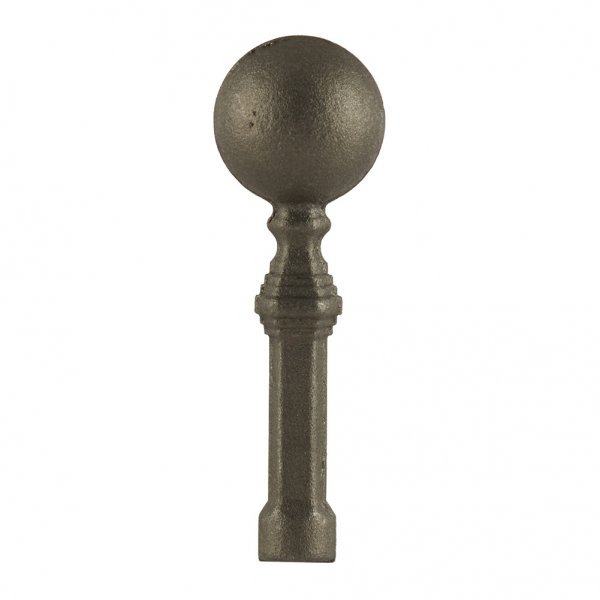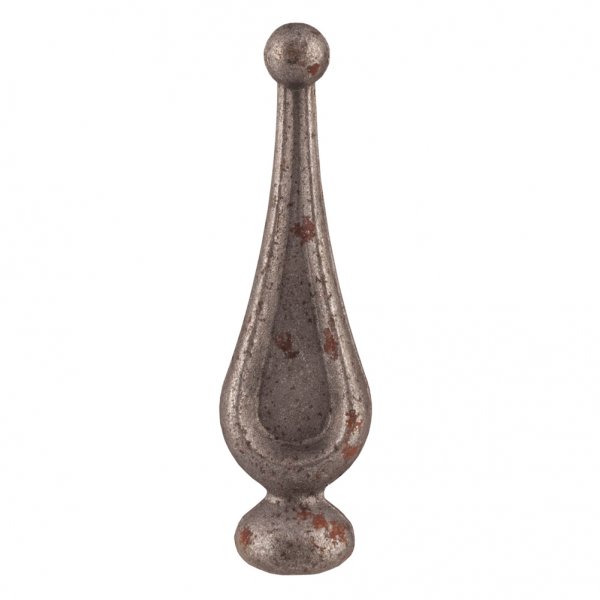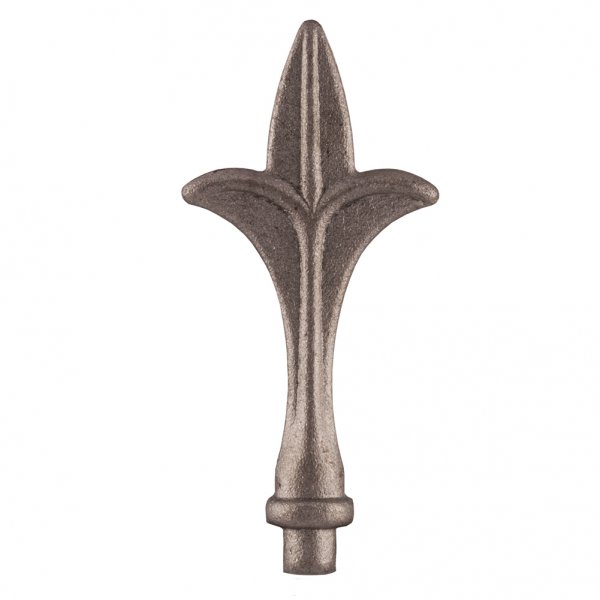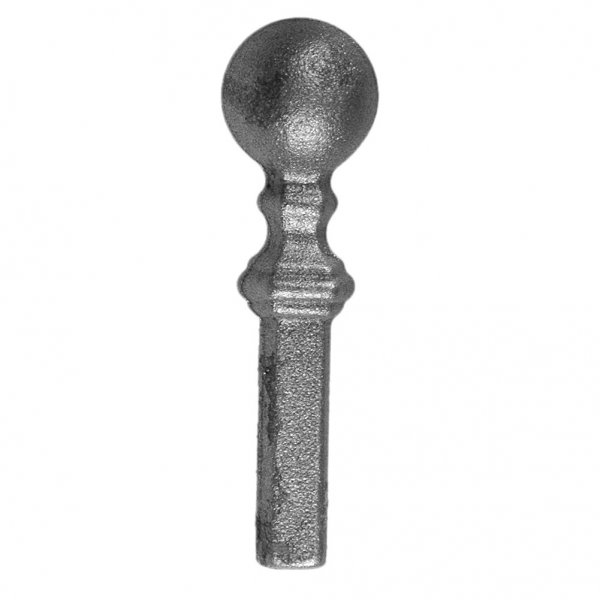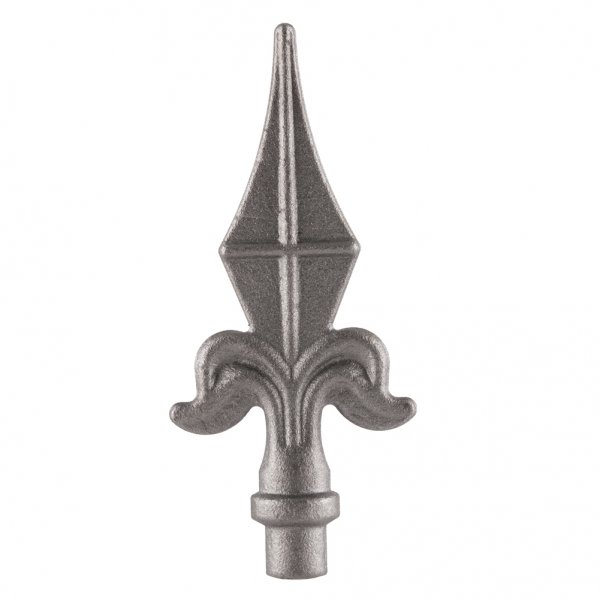 All gates are supplied with adjustable hinges allowing +/- 40mm of size. This makes them excellent for hanging on brick piers that are not quite level. As well as a latch and drop bolt.
Frames made from. 40mm x 12mm thick for the hanging stile with the remaining frame from 40mm x 10mm. This makes a good heavy frame that is strong and designed to last a lifetime. Gates can be fitted with a lock, providing good security and peace of mind if required. If you are looking to keep pets or children within the confines of the garden.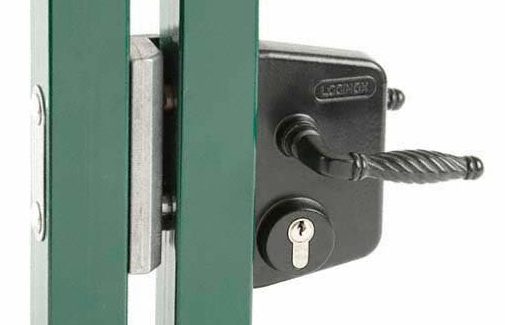 This would be used to provide a good quality lock, supplied with 3 keys. This adds an additional £90 to the price of a gate.
| | | | | | | |
| --- | --- | --- | --- | --- | --- | --- |
| Size | 8ft wide | 9ft wide | 10ft wide | 11ft wide | 12ft wide | 14ft wide |
| 3ft tall | £400 | £435 | £475 | £520 | £555 | £630 |
| 4ft tall | £480 | £520 | £560 | £600 | £640 | £720 |
Price guidance for a wrought iron drive way entrance gate base on 12mm round with 40mm x 10mm frames. Because all are made to measure we charge per linear length. So an 11ft 6inch gate is charged mid price between 11ft and 12ft. Other options for infil available including 12mm square 16mm round and square, contact us for more details
Steel posts can be provided if required for gates 10ft and under we would suggest a minimum of 80mm square post, for larger sizes 100mm square posts would be recommend.
Painting
All metal garden gates are supplied painted unless otherwise requested. Can supply in a wide variety of RAL colours, from Matt to eggshell to semi gloss to a full gloss.. The painting process is slow. Each gate is acid etched, giving good rust protection but also provides an excellent key for the primer to stick. Next the Gate is primed with high build primer. This helps smooth out some of the imperfections in the steel, then finally coated with the colour choice in a high quality top coat. Each painting process, etc, primer, top coat the Gate is hung upside down. Painted allowed to dry then flipped over the right way and repainted. This ensures a good coating over all parts of the Driveway gate. With allowing for drying time on each coat this takes around a week. But in my opinion paint is better than plastic powder coat, simply because it is far easier to repair should it become damaged.
Please email us for more details, send me the size and i can mail back with an exact price. Because of the nature of what we are making and the importance of supplying you with something correct for your needs, we cannot offer an online ordering service. We can take orders via email or telephone.