wrought iron garden gates designs, a selection of metal garden gate designs along with prices. The scrolled tops can be replaced with a choice railing heads., if requested. Depending on the type of railhead usually adds about £10.
minimum material specification for metal garden gates. 30mm x 10mm frame, 12mm Square for uprights, Scrolls from 13mm x 5mm flat. (this can be thicker if you request)
Prices as a guide for around 3ft wide (900mm). These garden gates made to the size you request (Doesn't usually make much difference to price if up to 6 inches wider, only really changes price if extra uprights are needed) Can be made up to 4ft tall 1200mm, depending on the design adds about £20. For taller gates see Side gates Email us for your specific needs and we can mail back a price. All are supplied with adjustable fittings and wall plates, so they are ready to hang. Colour choice options available
---
Below these wrought iron garden gates are better suited to keeping small dogs in as there are 7 bars, thus on a 3ft wide gate keeps the gap between bars at less than 90mm.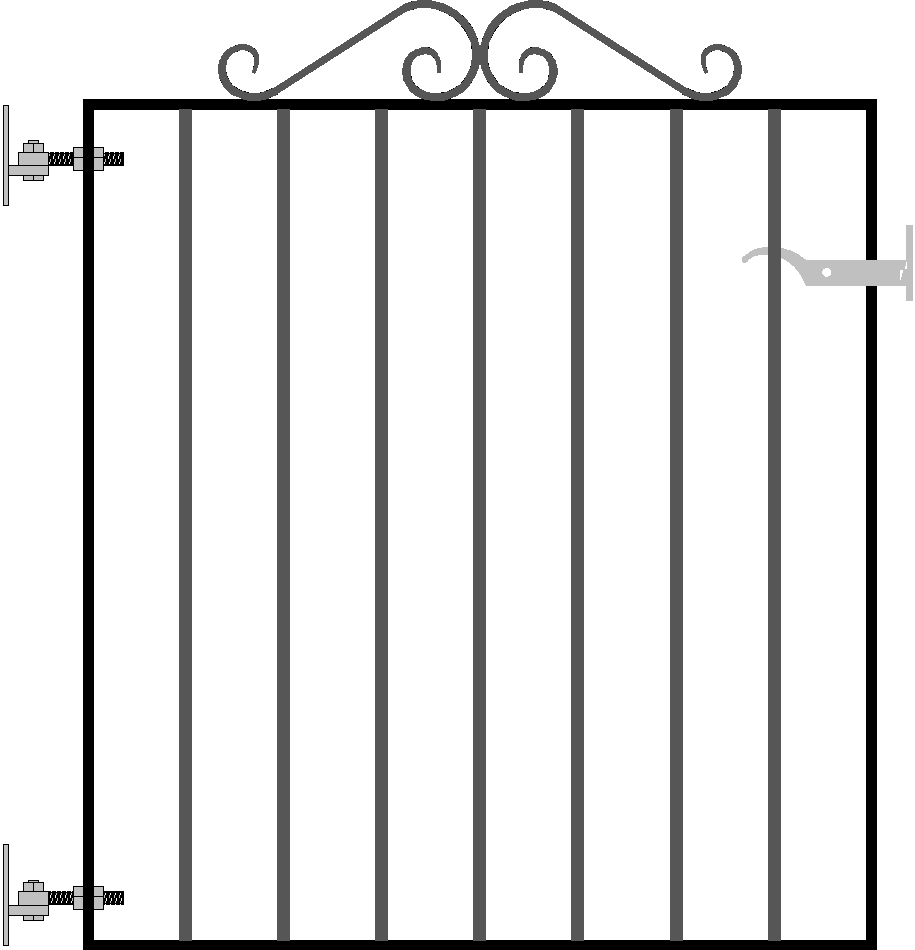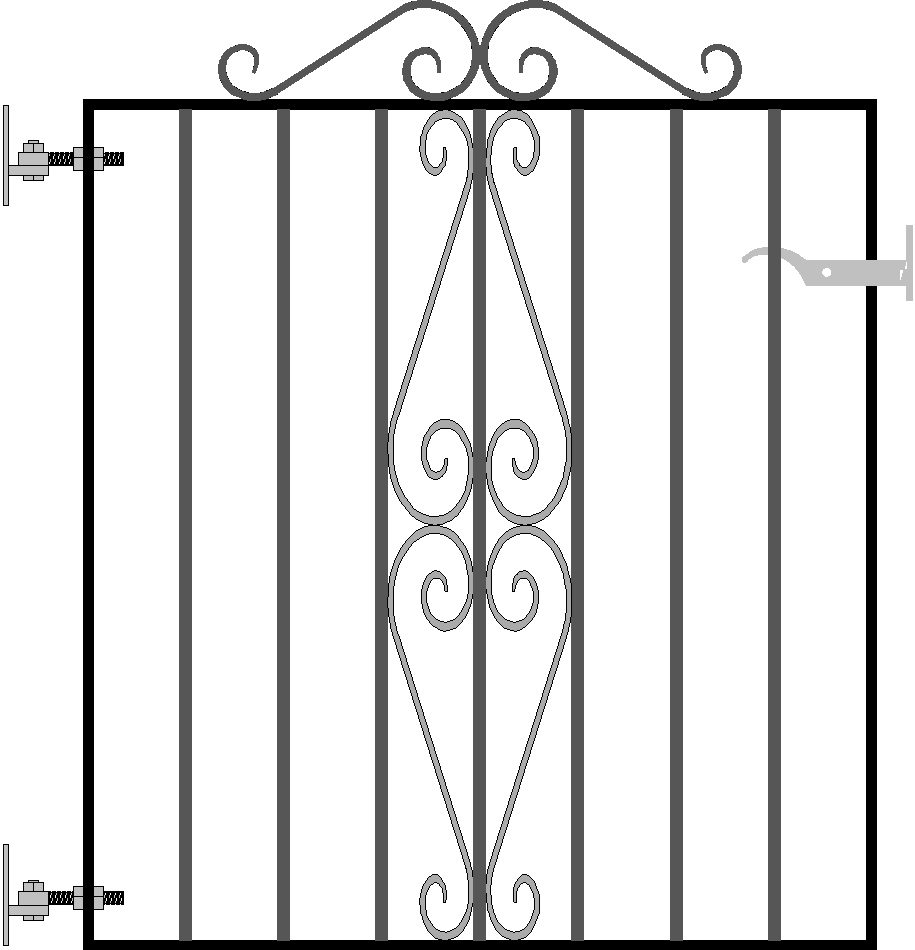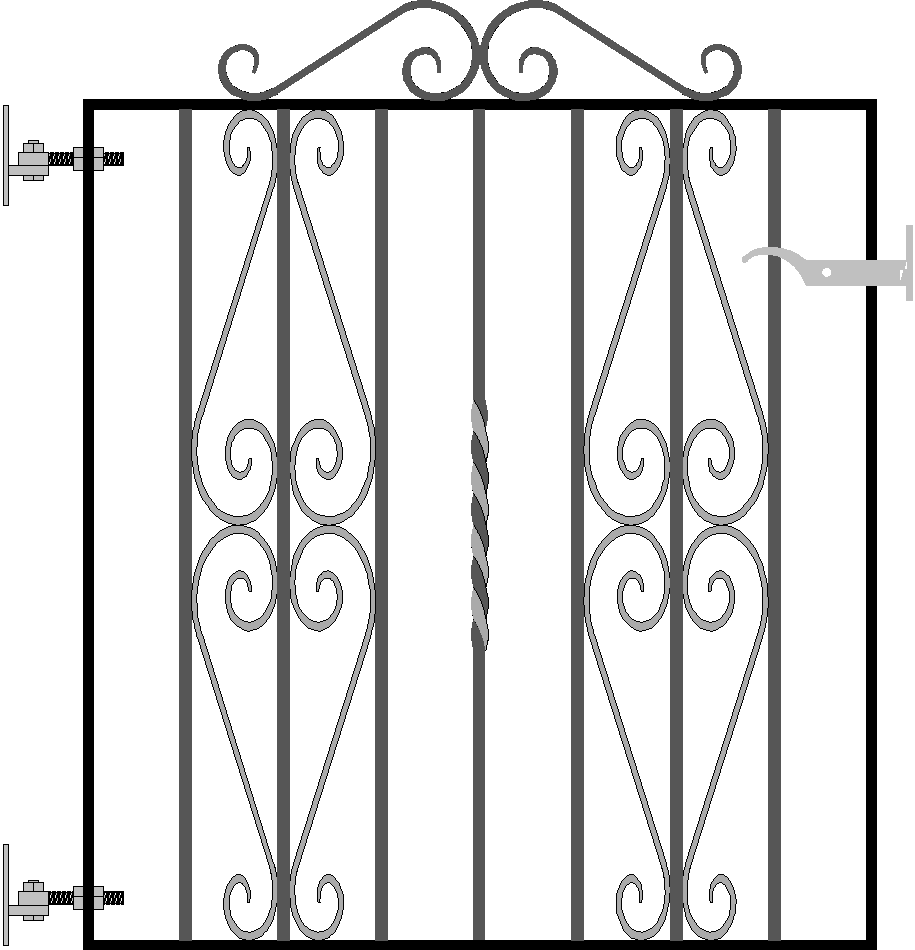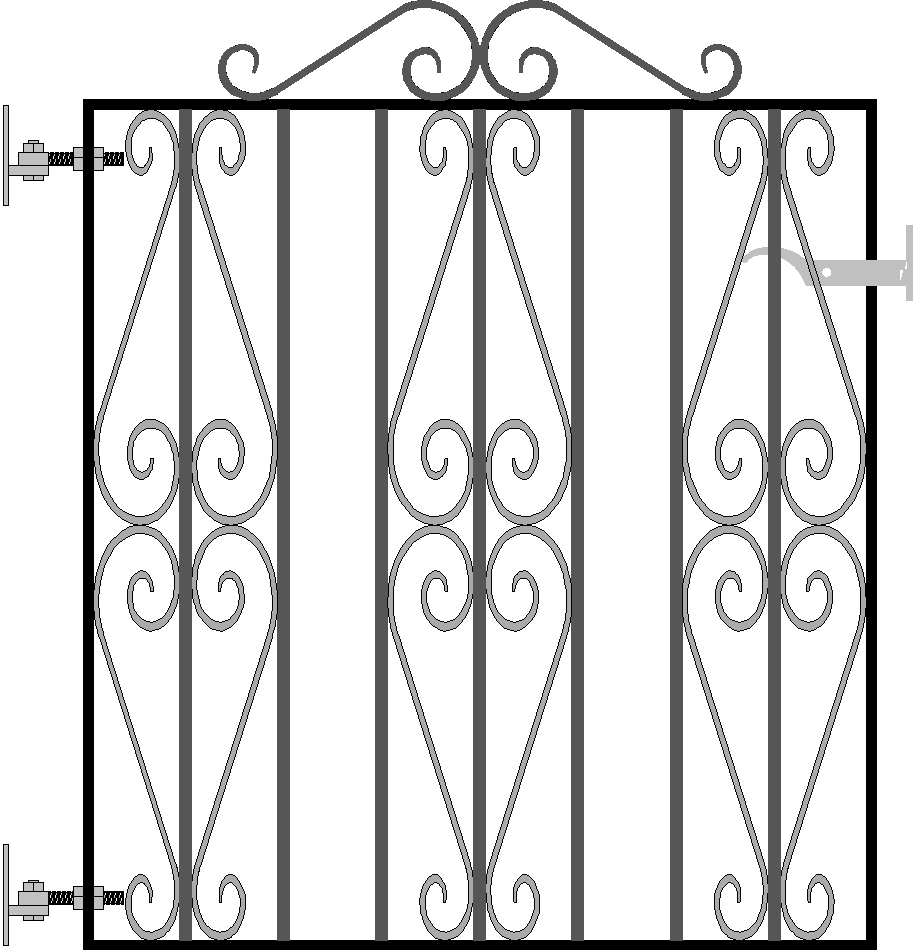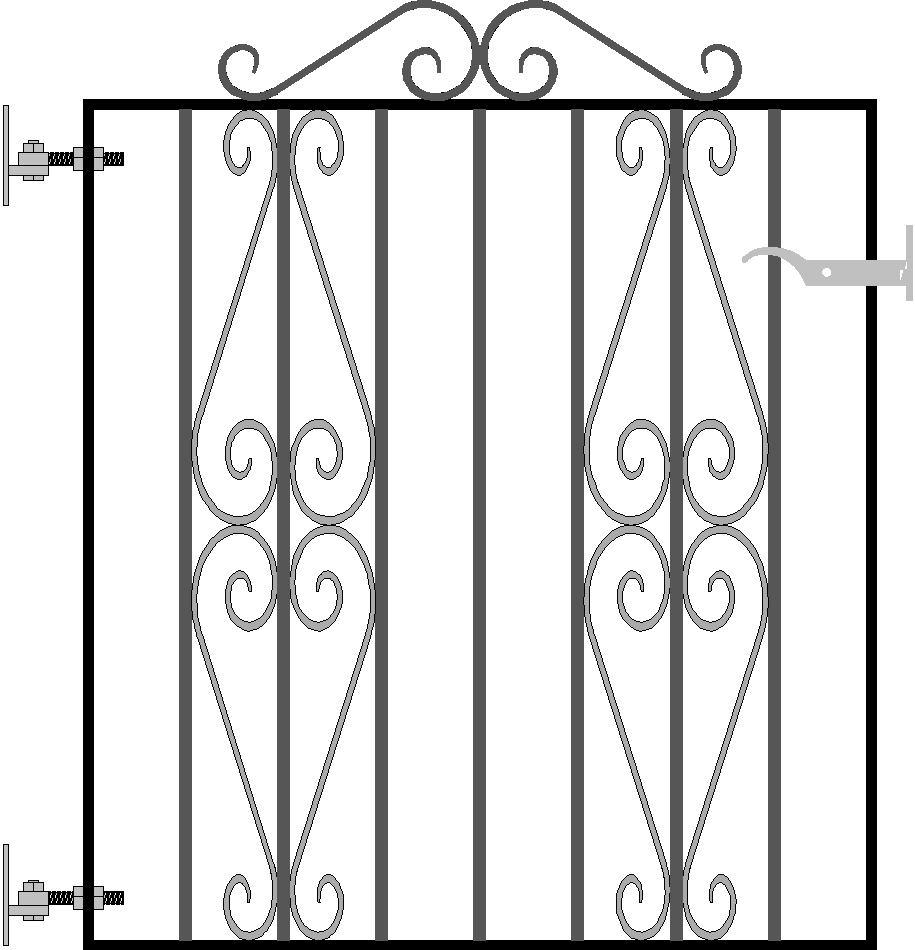 We can also make garden gates with house numbers in, a few examples below, numbers are usually 150mm high (6 inches) Can be a house name rather than a number.. This would then need 100mm letters instead of 150mm, ask for more details.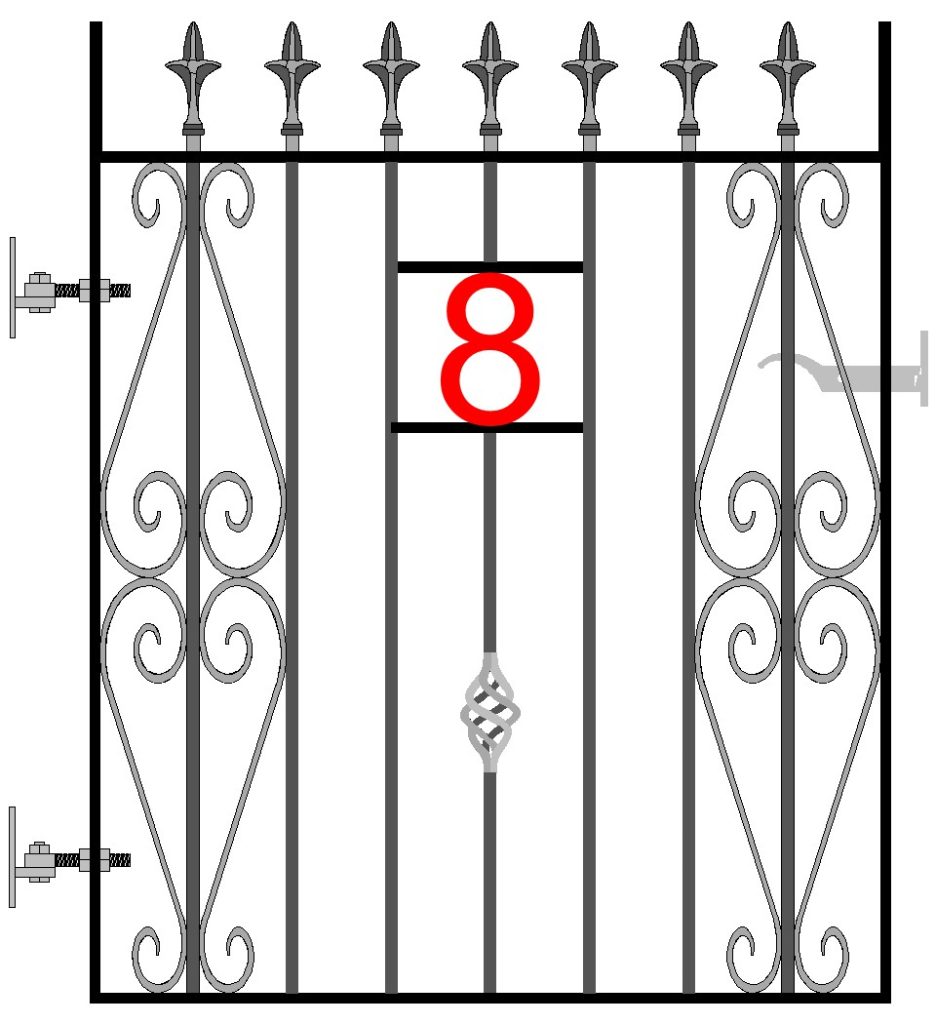 Prices from £195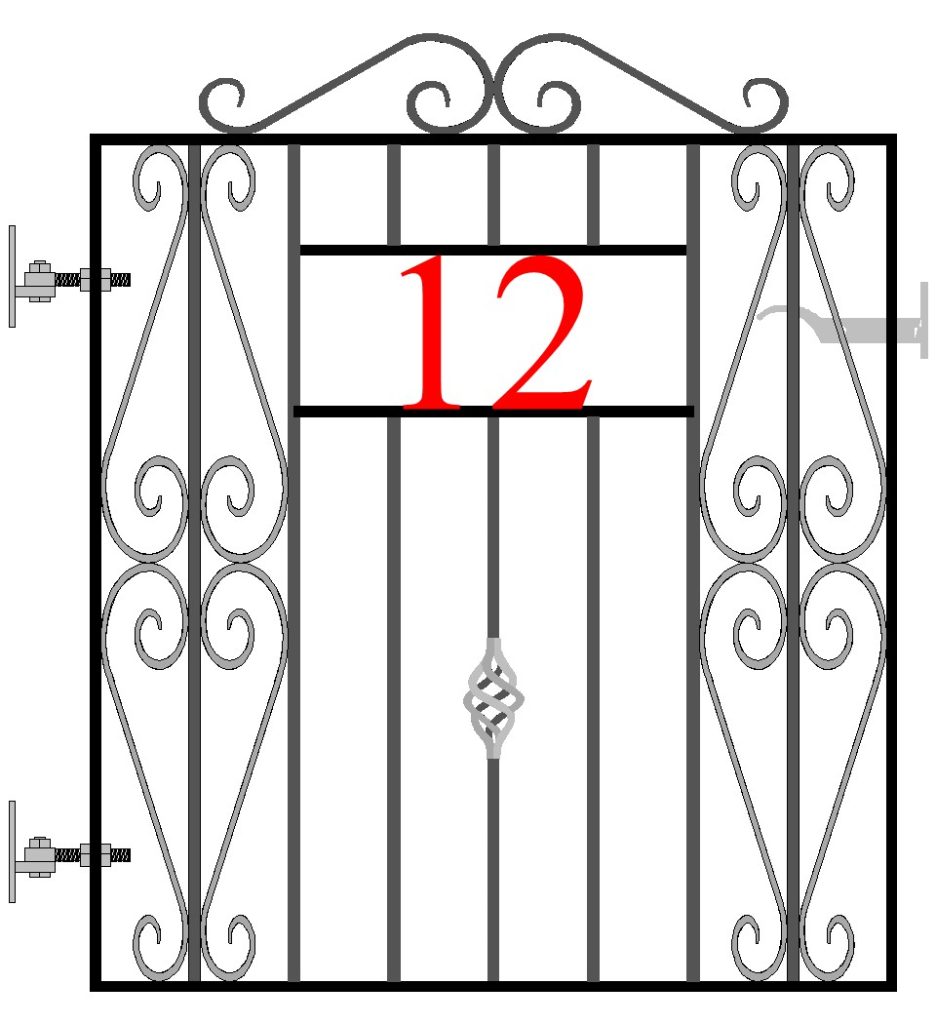 Prices from £185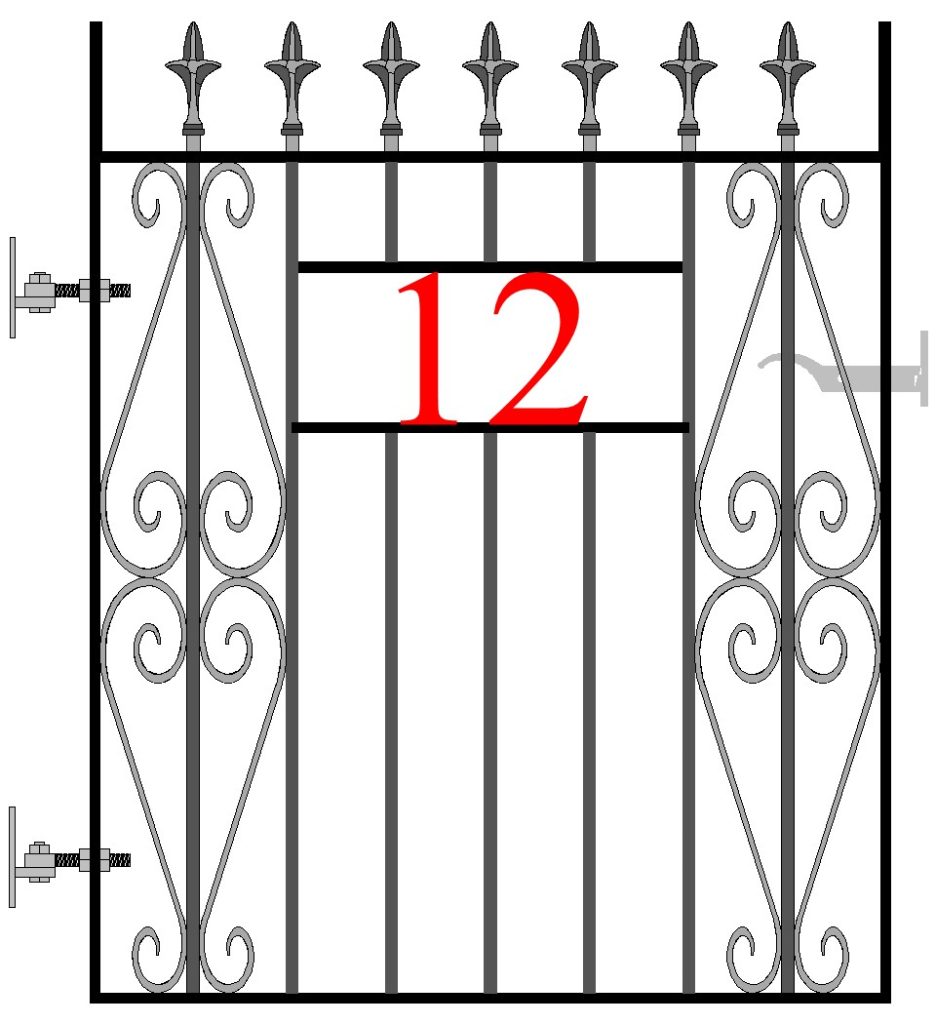 Prices from £191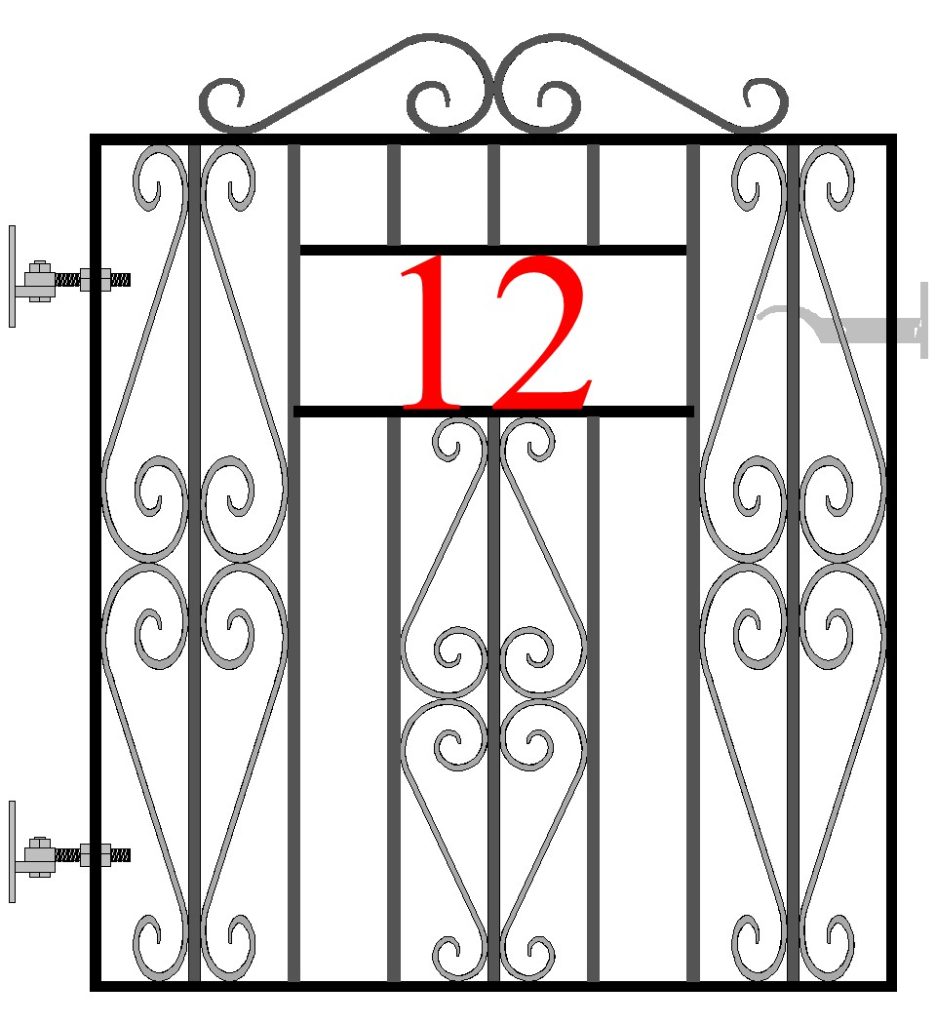 Prices from £195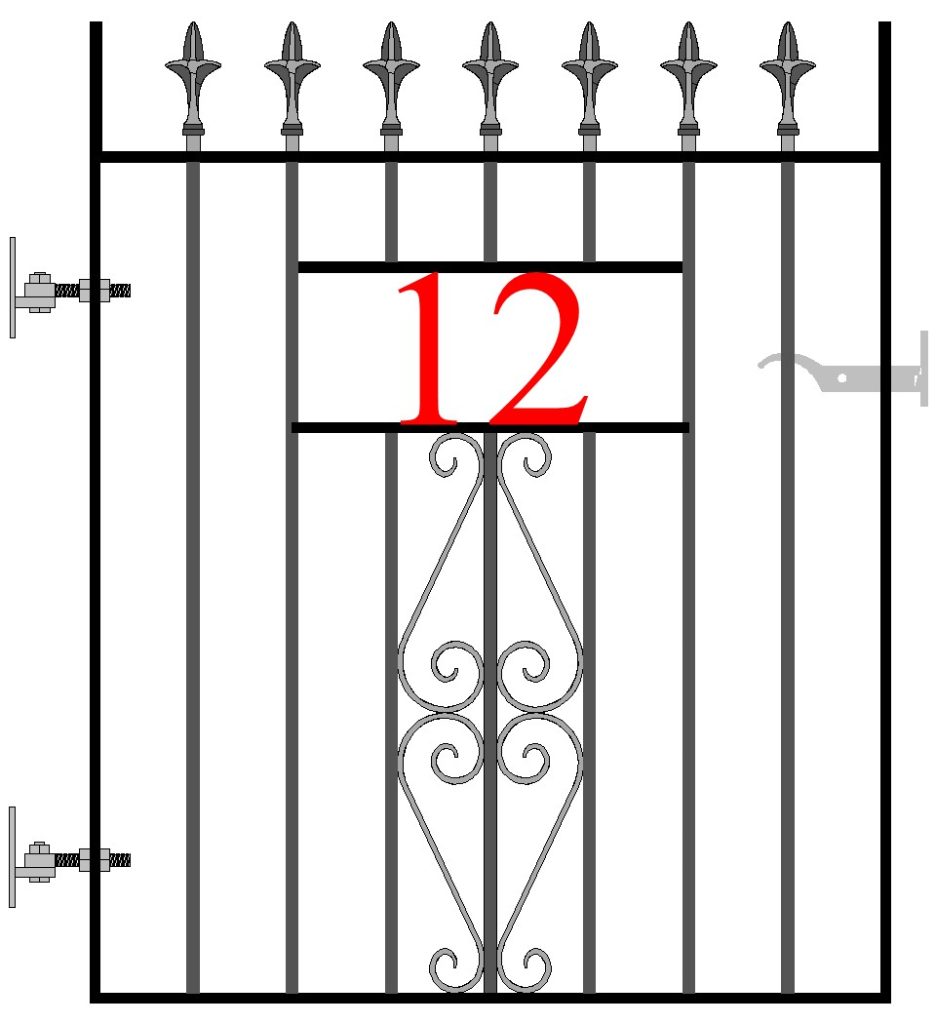 Prices from £180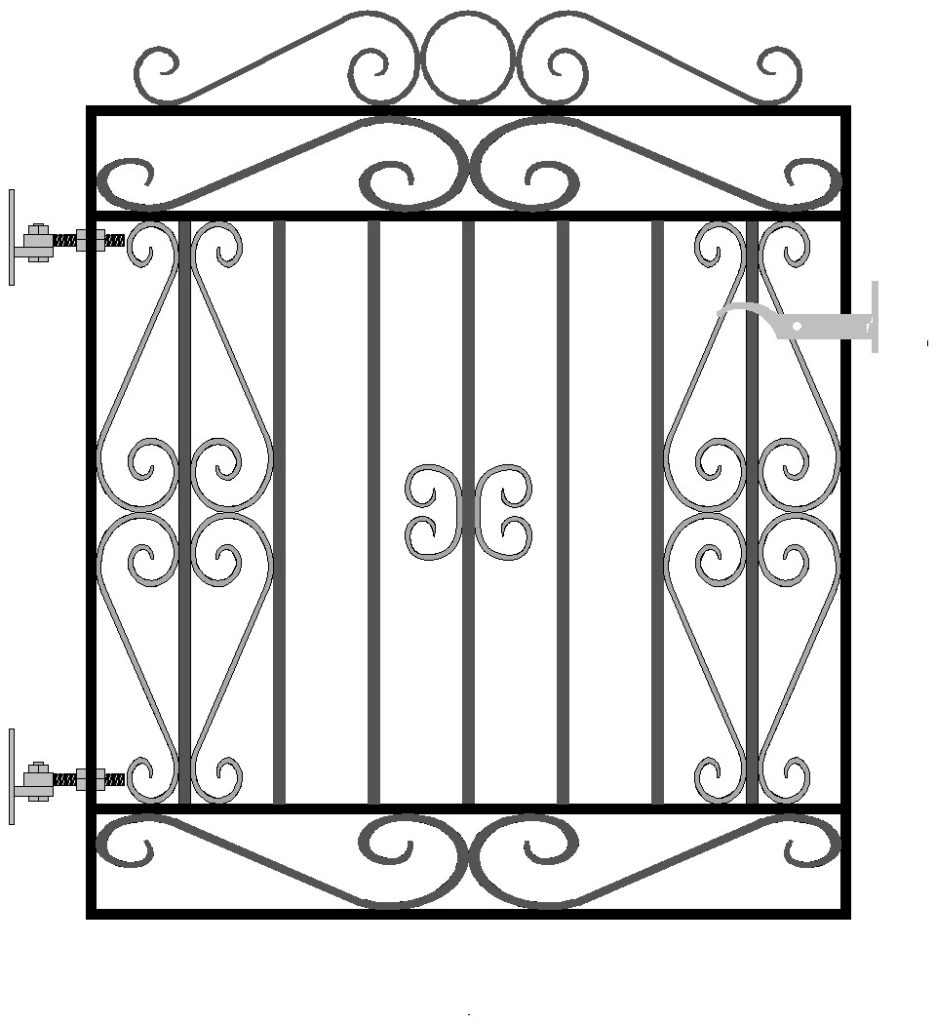 prices from £200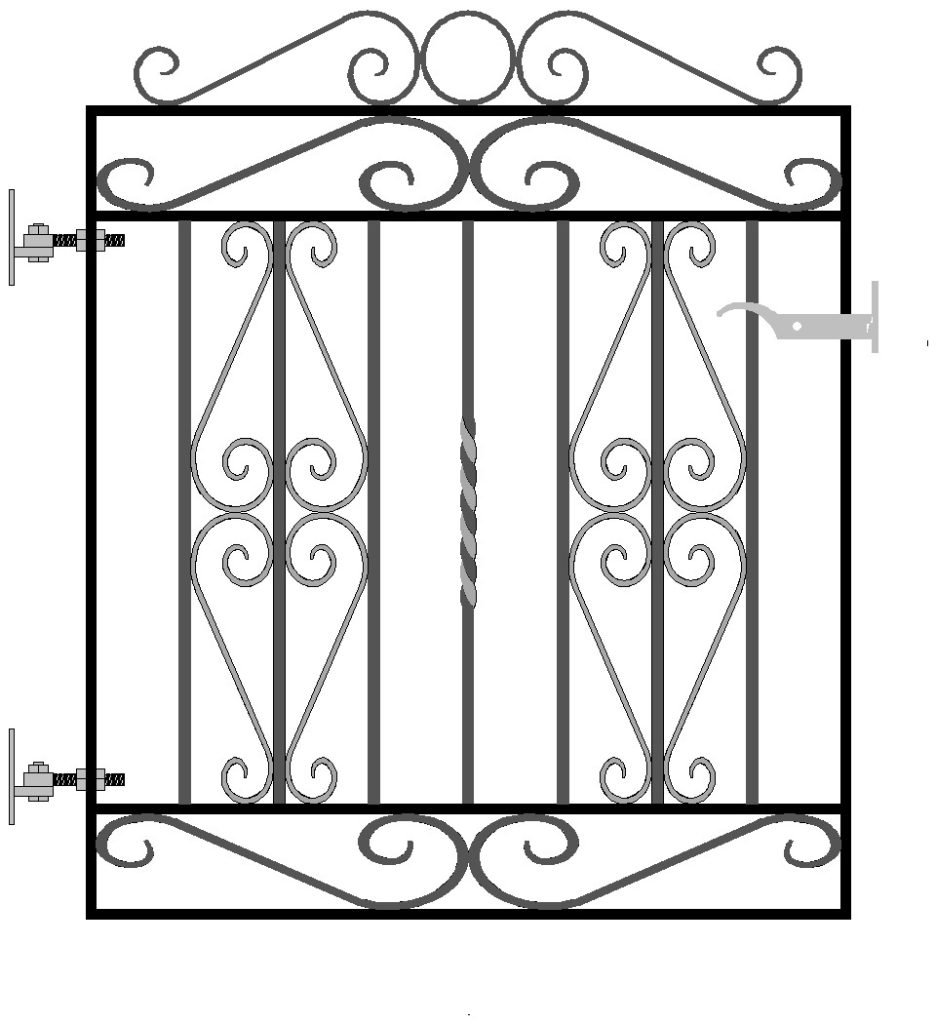 Price from £200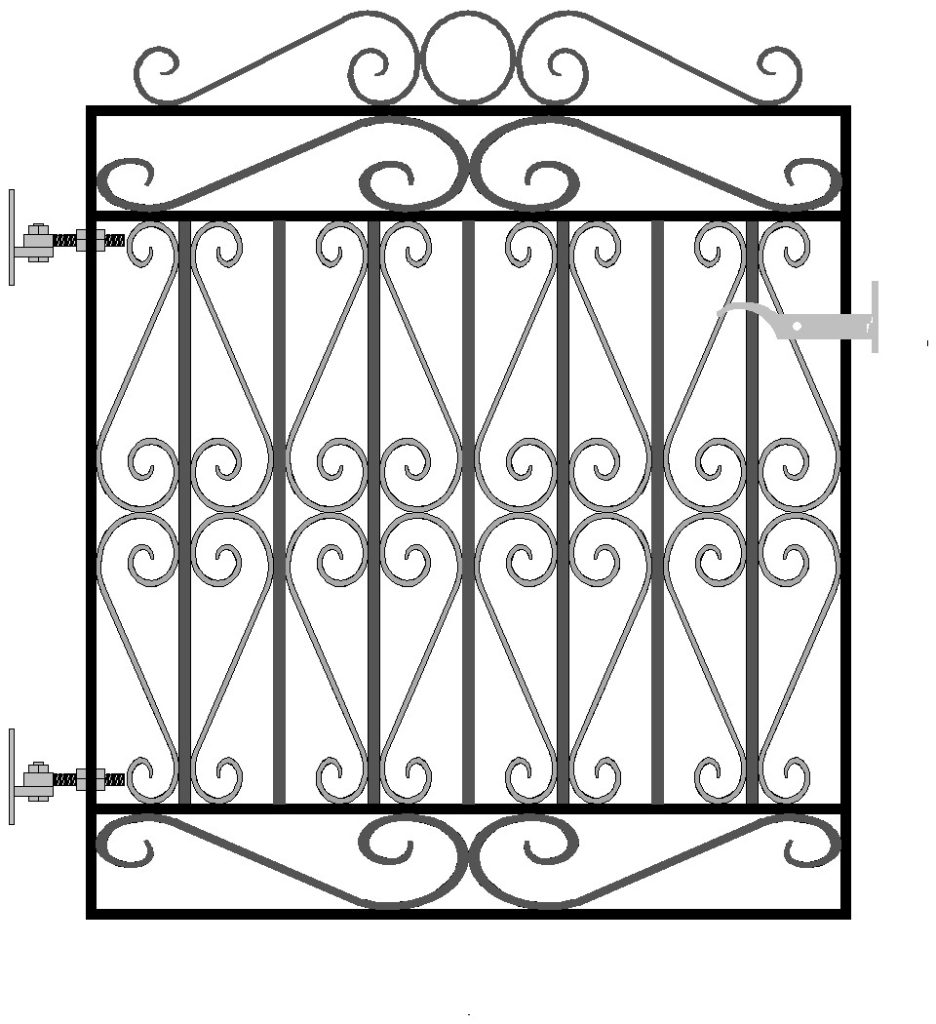 Prices from £225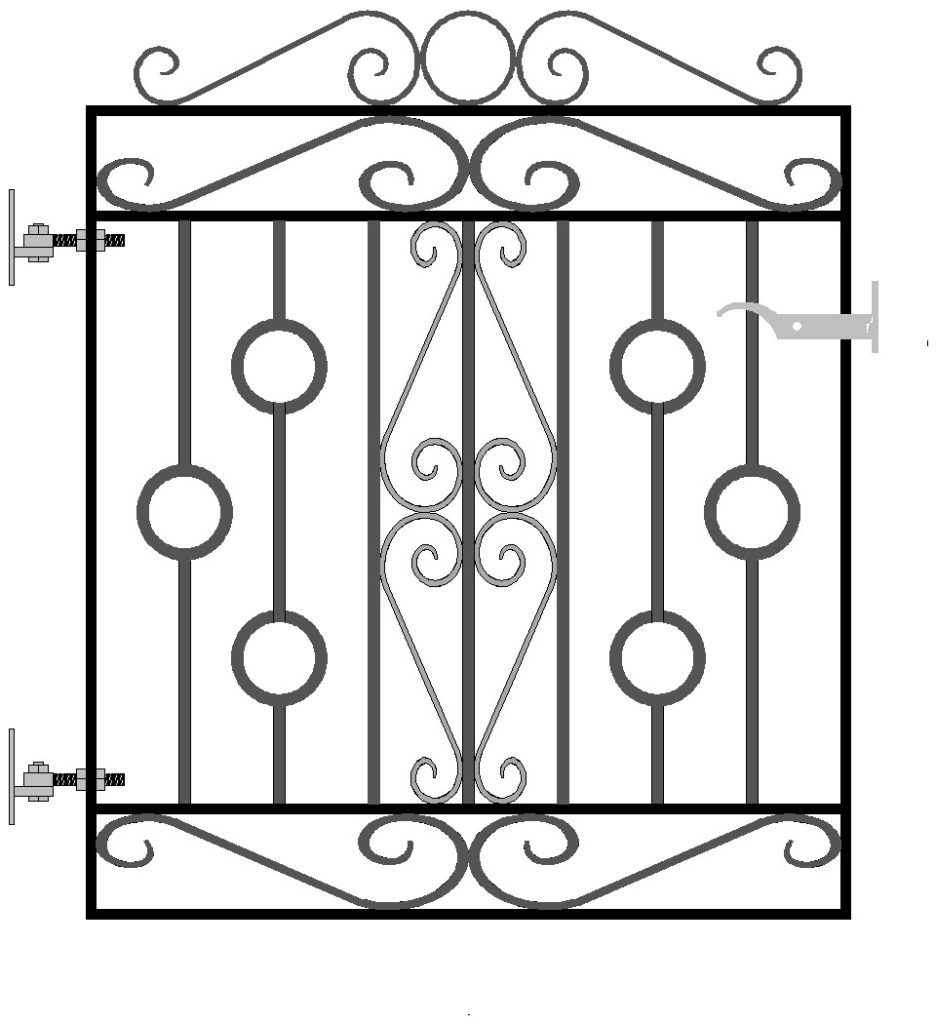 Prices from £215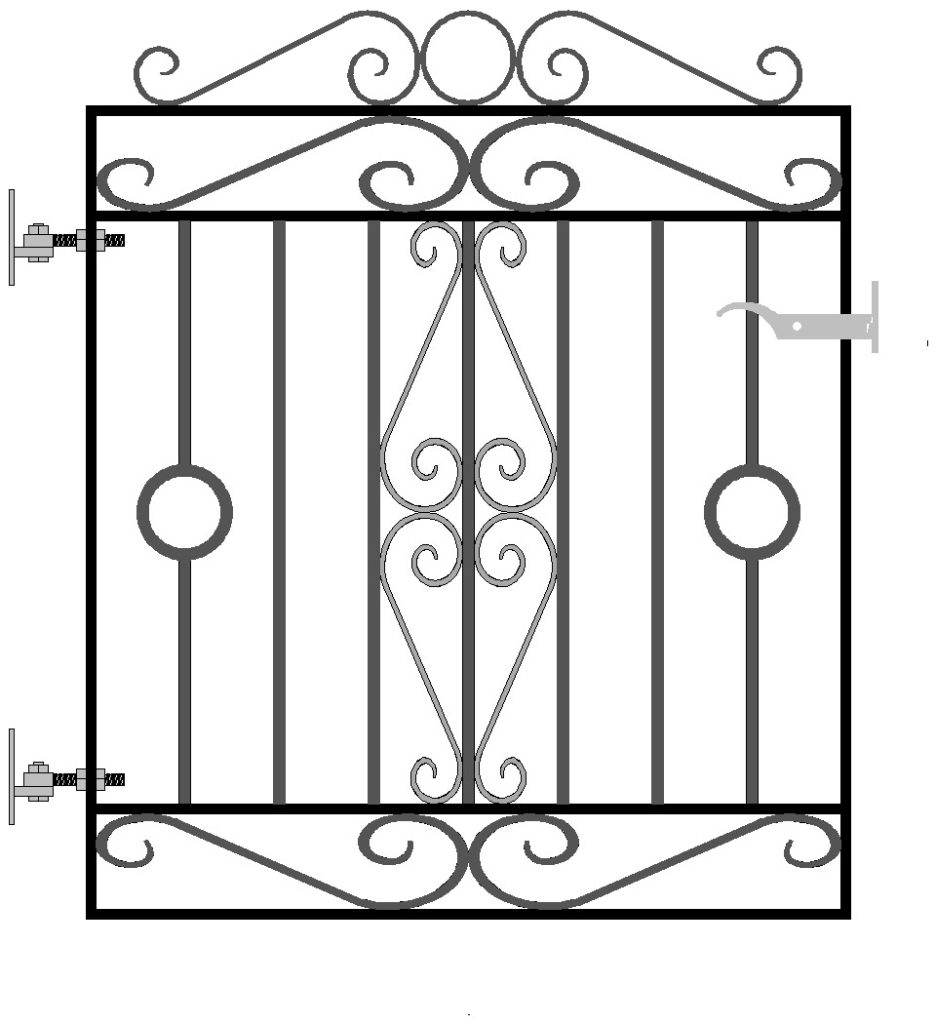 Prices from £190
This is a very small selection of possibilities in terms of designs, these are here as possible ideas with guide prices for metal garden gate styles..