Building regulations railings, Stairs and balconies explained
This does not apply to a garden wall railing of fencing, unless it is guarding against a fall
The current PDF version of the part K building regs is located here and is free to down load, just incase you are having trouble locating it
As mentioned on the home page we are capable of designing and manufacturing, stairs and handrails to building regulation, if you are have work carried out which is subject to planning permission or you own a property which is rented out, then this could affect you.
There are certain building regulation which may apply, a fall or drop of more than 600mm (2 feet) must be guarded by a rail which is no less than 1100 mm high, you must not be able to pass a sphere of 100mm in diameter through any gap, this means upright bars must be no more than 99mm apart. For a hand rail going up or down stairs the 100mm sphere rule applies but they must be 900mm high.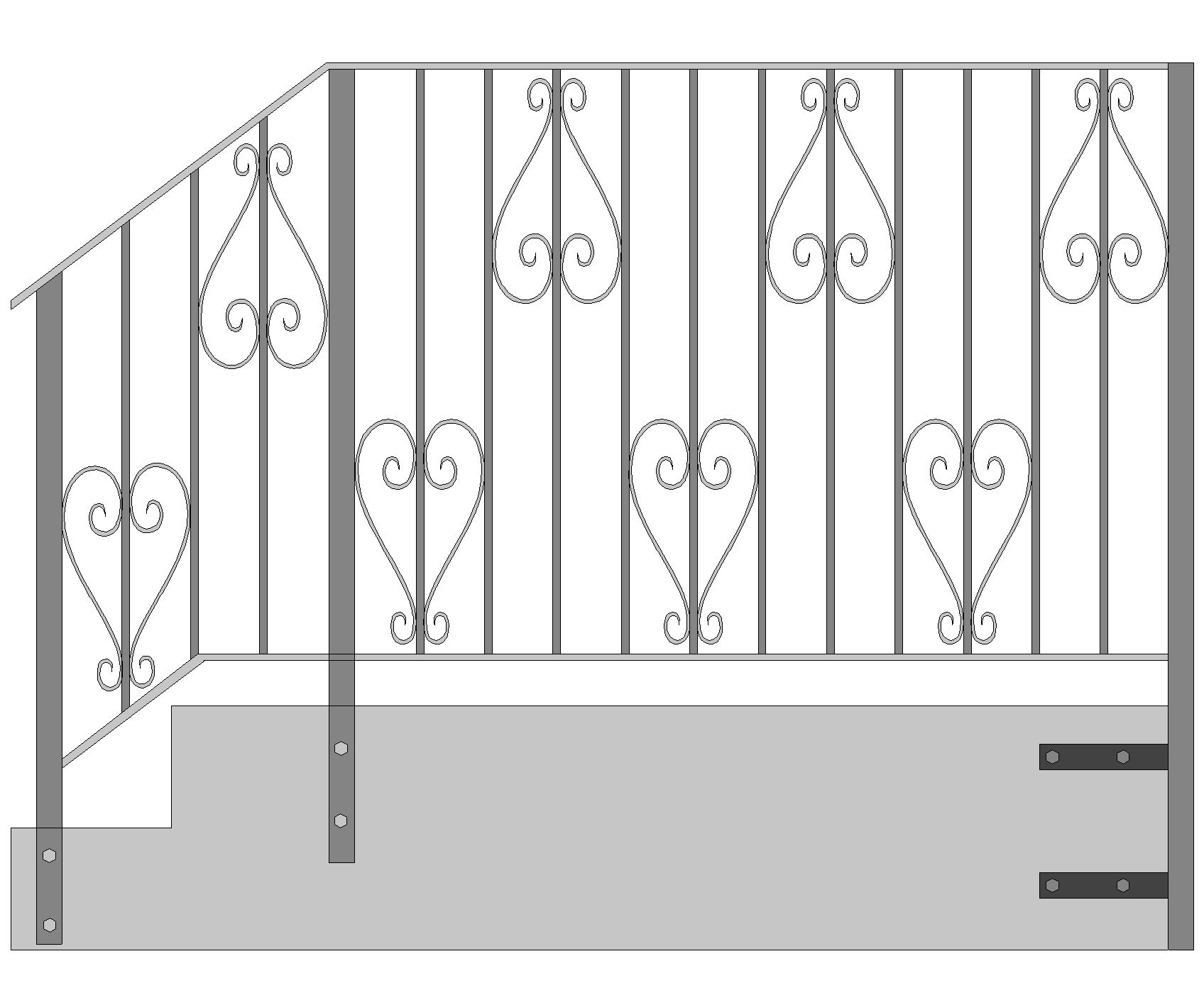 For stair cases, it states the maximum rise must be no more than 220mm, the rise is the height from one step to the next. The minimum going must be no less than 220mm, the going being the flat area where you place your feet. The stairs should be no steeper than 42 degrees and maintain a minimum head room of 2 metres.
The majority of build regulations concerning this sort of construction is basic common sense for safety, but if the construction is carried out incorrectly it can delay the building inspector signing off the work.