Starting page for the design your own series (work in progress)
Although mass produced is always cheaper, Simply because you repeat the same process and can make tools to speed the process up. This is very true, if you offer a limited choice of designs and a limitation on sizes. You are likely to spend half the time making something compared to a custom design, and that half the labour cost. But there are ways to "tweak" things without the costs running away, and end up with something different.. Steel is an amazing thing, a very versatile material to use. So this page and connected ones are designed to be an aid to anyone wanting design there own, railing, Juliet balcony, metal gates or whatever., it really isn't that difficult.
I will try and keep it as simple as possible.
A railing is ultimately a "ladder" lying on its side with two outer bars, with rungs connecting the bars, A Juliet balcony is no different, just it has a method of fixing it to the wall, a gate really is just a ladder but with a hanging and closing "stile"., this makes "bar" designs almost universal to a certain extent (height usually being the issue and the spacing between bars), which makes a bespoke design somewhat easier. If you can interchange one bar design for another., you can change the design.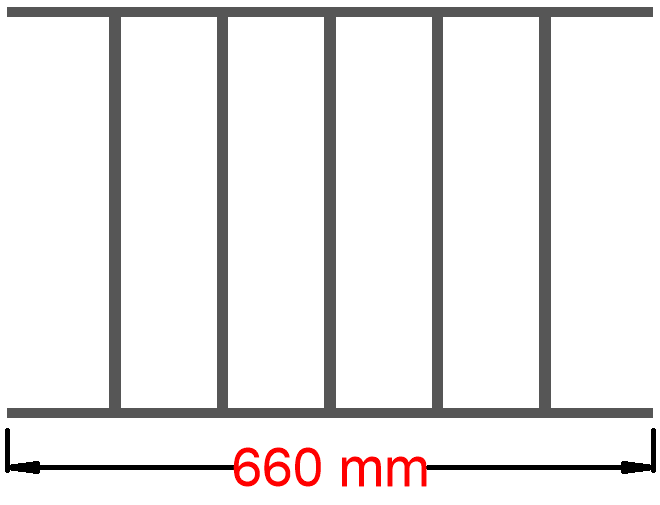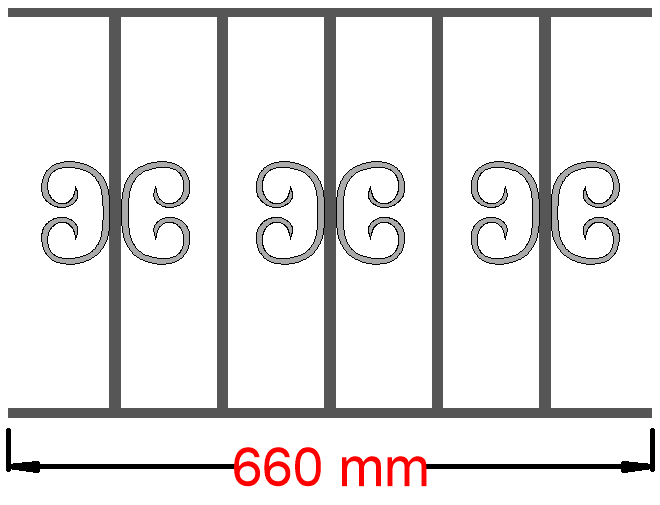 The example here, swapping out plain bars, for bars containing a C scroll, you have just created a design.. Of course the great thing is if you know the cost of the basic railing, and then know the cost to replace those bar., then you know the cost, this would allow our customers to work within their budgets for a metal work project. Coming up with a design they like.
There are differences between gates, railings and balconies and a few "rules" that should be followed, but those will be explained as we go along
At this point although all the afore mentioned are similar, but there are enough differences to head off to a new page, that is specific to each.. Hopefully this has got your interest enough to read further..
For single gates start here
this is Work in progress, much more to be added